Open For Business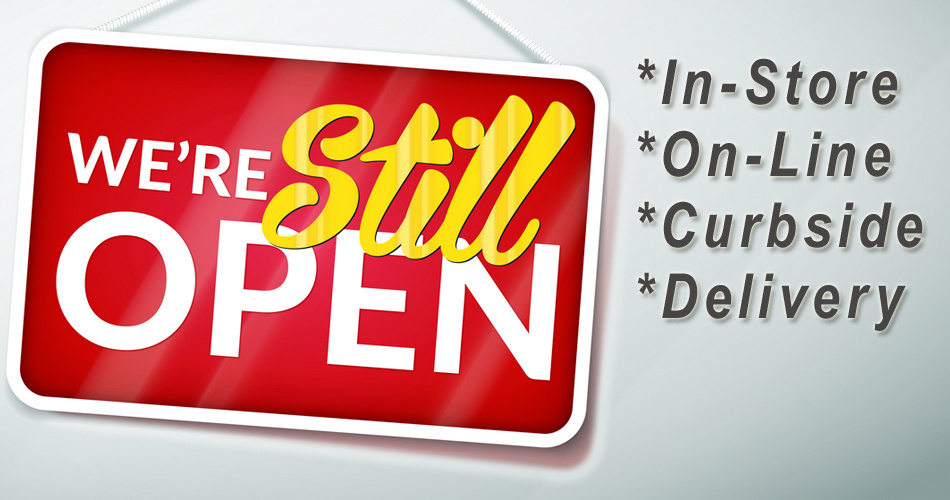 Revised September 17th 2021

PM Hobbycraft will be adhering to the Covid-19 guidelines as set out by the Alberta Government to minimize transmission.
Starting September 20th:

We will be officially limiting Capacity to 1/3 of our Fire code occupancy.  This limitation shouldn't be a problem and it is doubtful that you will experience a line up when you arrive here.

Visitors must be with household members only, or 2 close contacts if they live alone.

Please continue to practice Physical Distancing when you visit PM Hobbycraft.  This includes patrons as well as staff members.

Hand sanitizing is encouraged and sanitizer will still be available upon entry to our store.

Masks are mandatory  (if you don't have one, we can provide you with one)

Proof of vaccination is NOT required at this time.

DO NOT enter PM Hobbycraft if you are feeling unwell. This includes any cold or flu like symptoms.

 
If you don't want to visit our store location, you Can Still......
Order Online:
If you can't find a product on our web store, we can help.  We're here to help you find what you're looking for.  Nearly every item that we carry can be put onto our website in a matter of minutes.  We're just a phone call away.

Complete your order with Paypal, Visa, MasterCard, or even divide your payments with Paybright.  <Click Here> for more info.  (E-Transfer is also available upon request)
Order By Phone at 403-291-2733 (Or toll free at 1-877-764-6229)

Not comfortable Ordering on-line? We can help with that too.  We have our friendly staff waiting to talk to you and help you with your purchase.  Just give us a call and we'll check on the items for you, put them all together and bill you when you get here for your pickup, right at the front door.  It's That Easy!
Receiving your order is easy too!
We can ship your product like we normally do.  <Click Here> for our regular shipping policy

You can come right to the store and we'll bring it out to you as a Curb-Side Pickup.

We can even deliver it right to your door at any Calgary Local Address For Free! (on qualifying orders)

When you're ordering, Fill in your address, and click "Next Step" to choose your option.