Who We Are
PM hobbycraft has always been about having fun. 
For over 60 years families have been coming to the shop to find fun things to do.  Our Mission has always been to provide for our customers, friendly, knowledgeable and professional service in a clean, well merchandised store that provides fair prices and the most pleasant shopping experience for hobby and craft items anywhere.  This mission has now been extended to include our on-line presence which means that, just because you shop with us on the web, it doesn't mean that our values for customer service get lost in cyberspace like so many other on-line stores. 
Here at PM Hobbycraft we're real people doing real hobbies and crafts so we're the best suited to answer all of your questions and bring the right products to you. 
Our People make a Difference...
Because we're all hobbyists and crafty to boot, we actually play with many of the items that we sell.  You can be sure that by talking to one of our customer service representatives, you'll be getting advice from someone with experience...  Often, decades of experience.    
Our Age Makes a Difference...
In our 60 plus years, we've built a lot of relationships and gained a lot of experience.  Not only with product, but with the people who provide us with the product which is how we've build such an immense vendor network.  We order our products from over 200 vendors based all over the world including Canada, the United States, Europe and the Orient.  This vast vendor network allows us to get the best products to you and at the best possible price.
Our Size Makes a Difference...
At close to 13000 square feet our store location makes us the largest store of our kind in Canada and possibly the world.  With this vast amount of merchandise we are sure to have something for everyone.  We have a great product selection, specializing in Radio Controlled models and including Trains, Plastic and Diecast models, Telescopes, Rockets, Science 
Our History Makes a difference...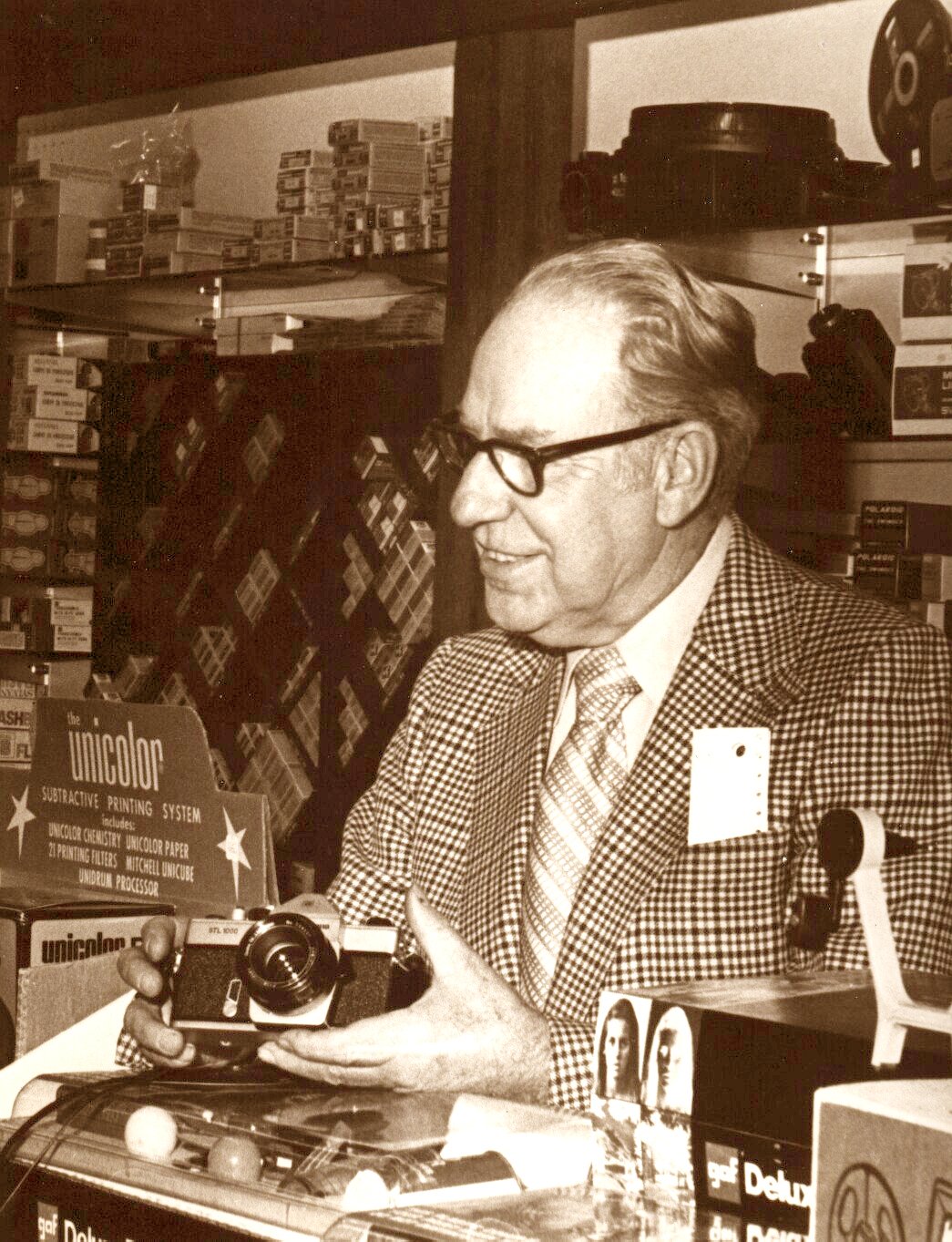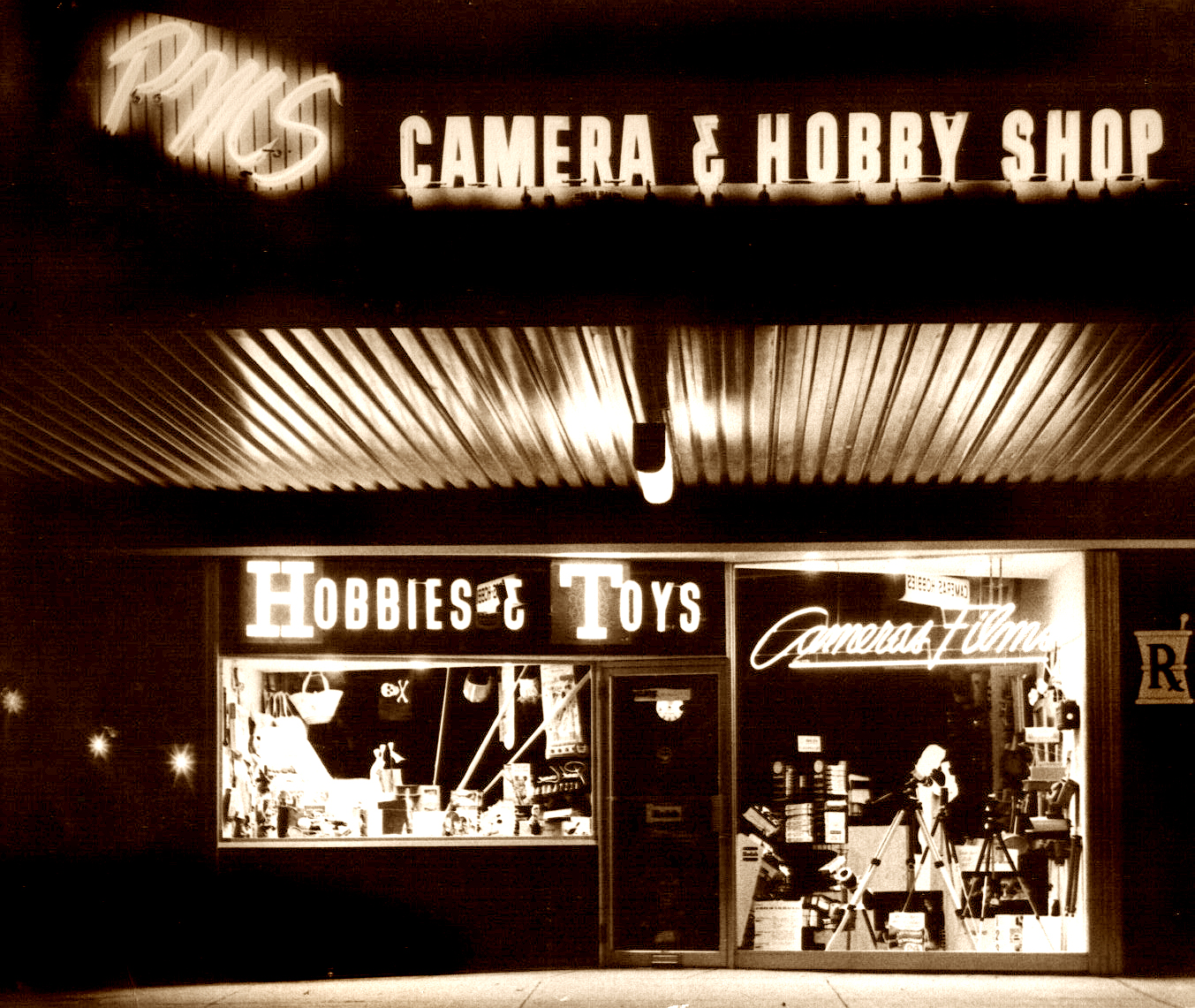 Grand Parents, Parents and Children have been coming here Ever since 1956. That was the year that my Grand parents, George and Sybil Pepperdine decided to extend the already successful PMS Camera Shop to include hobby and craft items(PMS stood for Photo/Movie Supplies). It was Located in Calgary's first shopping mall, the North Hill shopping Center, in it's scant 1700 square feet. PMS Hobbycraft was quietly preparing for a very exciting future.Family has always been what drives this business and I'm sure it was an easy transition when the camera and hobby portions of PMS was divided in 1974. Ted Pepperdine, My Uncle, Re-opened PMS Camera across the mall from the existing shop which would be renamed PMS Hobby Craft. Under the watchful eye of my Parents, Jim and Ruth Pepperdine, PMS Hobby Craft continued to grow and prosper over the next 5 years.Watching the move of 1979 from my perspective of a 7 year old seemed to be no big deal at all. All I had to do was load boxes with merchandise, run the "very cool" power lift on the back of the U-Haul and spill a plate full of hot chili down my Dad's back. Somehow we got everything loaded, moved in and set up over at the new location in Northgate Villiage (Near the current NE Home Depot). In this new location, which seemed impossibly huge at nearly 2500 square feet, we were able to carry more merchandise and double sales.Many things have changed in the 26 years since then, and like any healthy family we continue to grow. At the turn of the new millennium a name change was in order from the old PMS Hobby Craft to the more "politically correct" PM Hobbycraft. A decision not easily made considering the fact that the name had been with us for nearly half a century. Ownership has also changed and my wife, Debbie, and I are proud to say that a Pepperdine will continue at the helm for a long time to come. Now with over 12,000 square feet, the widest selection, and best service of any hobby and craft store in North America we have truly become an Icon in the industry.
..I know my Grandad would be proud.
Doug Pepperdine - President